Our work with specialist partners in the design and installation of wave and tidal research facilities, Edinburgh Design, has meant that we have been involved in the prototyping of many exciting new developments in the marine renewable industry.
Shetland Composites has built a range of items including tidal turbine blades, and the original prototypes and first seagoing version of the Palamis wave device. We are now seeing our work in this sector scaling up, particularly in terms of tidal turbine blades, where we are now completing production runs for one of the World's leading tidal energy companies.
Another project in this sector is the service and repair of the wind turbine blades at Burradale Wind Farm in Shetland.
Our extensive experience in the field means that we are now particularly well suited to meet renewable challenges.
In addition to creating prototypes and bespoke items, we have a range of existing tooling and moulds from which we can cost-effectively reproduce items, as required. Our products have a long life span, are completely waterproof, are lightweight and maintenance free, are extremely versatile, come with a perfectly smooth surface to which stickers can be applied, and can be supplied in any colour without the need ever to repaint.
What's more, they do not deteriorate in harsh marine environments. And depending on the project, and storage requirement, we can also provide chemical resistant or fire- retardant composites.
Examples:
Tidal turbine blades
Wind turbine blades repair, refurbishment
Wave devices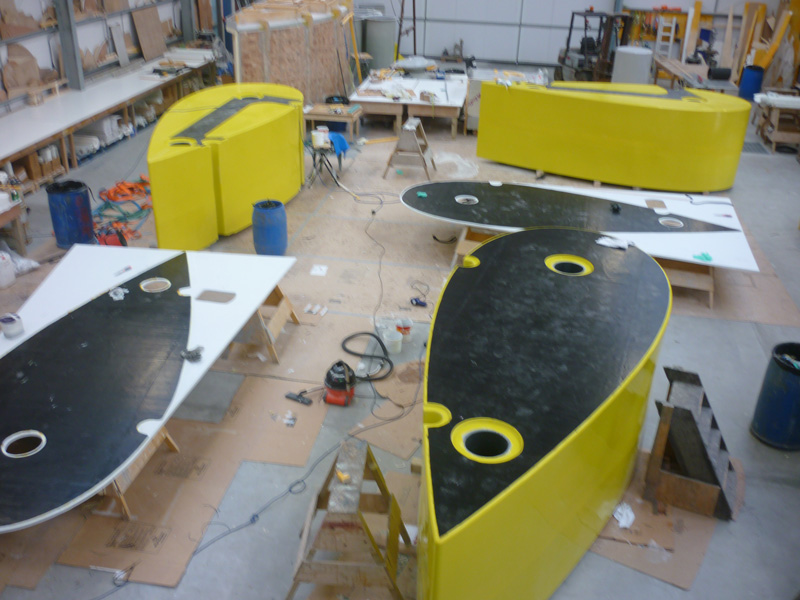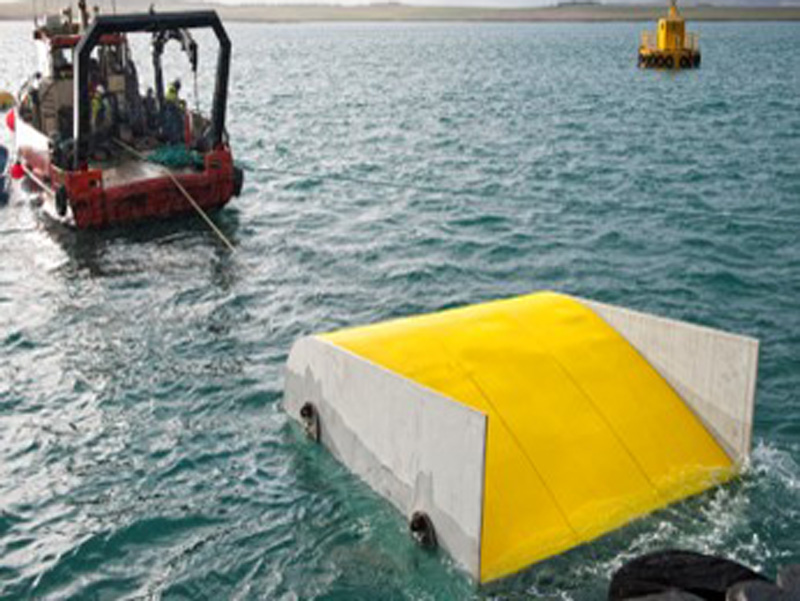 With such skill and experience, Fred and his team are ahead of the game when it comes to tidal turbine blade manufacture.